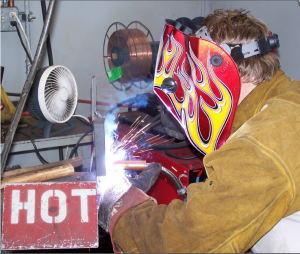 First Coast Technical College announces an evening Welding class that will begin in January 2018 at the Main Campus in St. Augustine. This class has been developed to meet the needs for evening training programs and the demands for skilled welders.
Students who are eligible for the program will receive up to 300-hours of training that will develop industry skills to secure a welding career. Once passing the certification skills test, students can go right to work or continue the welding program to advance their welding skills.
Classes will begin again on January 8th through May 30th on Monday to Thursday from 6 pm to 10 pm. There are a limited number of training slots, so register today by calling 904.547.3282 or fctc.edu.