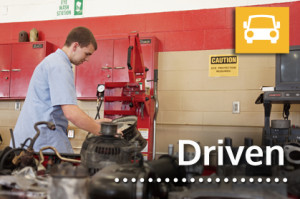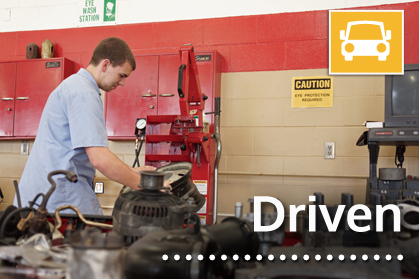 10 Reasons why Automotive might be the career for you!
1)      PASSION- You will get to spend time with your true love-cars!
2)      TRUST- People will literally put their lives in your capable hands!
3)      ENVY- You'll be able to talk about doing things most people only dream of.
4)       OPPORTUNITIES- Work in exciting places like automotive shops, parts stores, insurance companies, and more.
5)      RESPECT- You'll be referred to as the Auto Doctor because you'll make cars run better!
6)      KNOWLEDGE- You could hold nine certifications by the time you graduate our program.
7)      INDEPENDENCE- If you want to call your own shots then this would be a great fit!
8)     PATIENCE- If you like to take things apart and put them back together you'll love this.
9)      GROWTH- According to the Bureau of Labor Statistics employment of automotive service technicians and mechanics is projected to grow 9 percent from 2012 to 2022!
10)   TOOLS- What other profession allows you the opportunity to indulge yourself all the time with new tool purchases? These tools can cut the time of a job in half and therefore pay for themselves.
What You'll Learn:
*Brake system
*Electrical diagnostics, repair and diagrams
*Engine repair, diagnosis & performance
*Heating & air conditioning
*Manual drivetrain & axle
*Preparation for the Automotive Service Excellence (ASE) industry certification
*Suspension & steering
*Transmissions