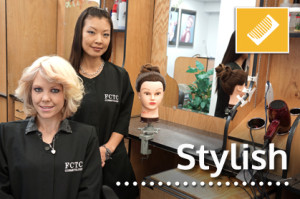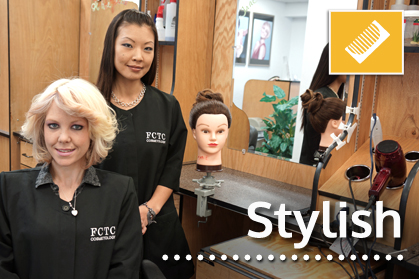 1)      INDEPENDENCE! Be your own boss and set your own hours and rates!
2)      FLEXIBILITY! You can pursue other passions like parenthood, other arts or further your education. Many times you can choose the number of days you work or the number of services you wish to perform every month to create a schedule that allows you to live your life.
3)      INCOME! Work hard and the sky is the limit!
4)      PASSION! Have a career that you can feel passionate about while making people feel good about themselves!
5)      EXCITING! Have you ever imagined working in a spa aboard a cruise ship that goes to exciting destinations? The opportunities are endless.
6)      MEET INTERESTING PEOPLE! You are changing lives one head at a time. You could even work one on one with world famous athletes and celebrities.
7)      OPPORTUNITY! An increasing demand for Cosmetologists means more opportunities for employment. Based on the Bureau of Labor Statistics employment is expected tp grow 12% from 2012 to 2022.
8)      LEARNING! The beauty industry is always changing. From innovations to new techniques you'll enjoy adding these to your tool belt to better service your clients and increase your income.
9)      RESPECT- You are the master of your craft and it shows. Your reputation fills your chair with clients that respect and trust you to make them even more beautiful.
10)  ENVIRONMENT! The wonderful sight of incredible shades of color fills your world. Your canvas is hair and your creations walk the streets and become your billboards. Life doesn't get sweeter then this.