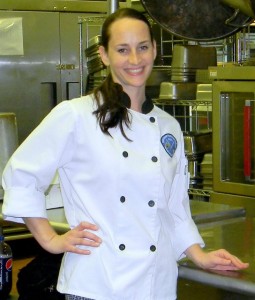 Ever dream of being a Professional Chef? Thinking about going to Culinary School. Join our open house session on 08/07/2014 from 8:30AM-1:30PM. See what sets FCTC apart from other schools! Spend the day in our kitchens with our talented chefs, prepare a gourmet meal, and enjoy your creations.
Cost is only $20 and includes:
* Cook in professional kitchens with the guidance of certified chef instructors
* Learn professional tricks of the trade
* Receive a chef's jacket with the FCTC logo.
* Explore educational opportunities at FCTC and learn about registration requirements and financial aid.
*Enjoy the meal you prepared in our beautiful café
* Make it fun and bring a friend or family member too!
Availability is limited so call 904-547-3461 today to reserve your spot! Pre-registration with a credit card is required. You may also email [email protected] for more info. We look forward to seeing your creations 08/07/14!