Commercial Foods & Culinary Arts Apprenticeship
FCTC Main Campus (St. Augustine)
$390 for American Culinary Federation membership and registration
Assessments not required
High School Diploma or GED required
Craft amazing and fun foods using flames, knives, and creative chemistry
Cook alongside professional chefs preparing extravagant five course meals in a full service restaurant
Express creativity as part of a team that designs menus, organizes catered events, and develops unique dining experiences
CAREER FOCUS
Prepared for advanced certifications and further education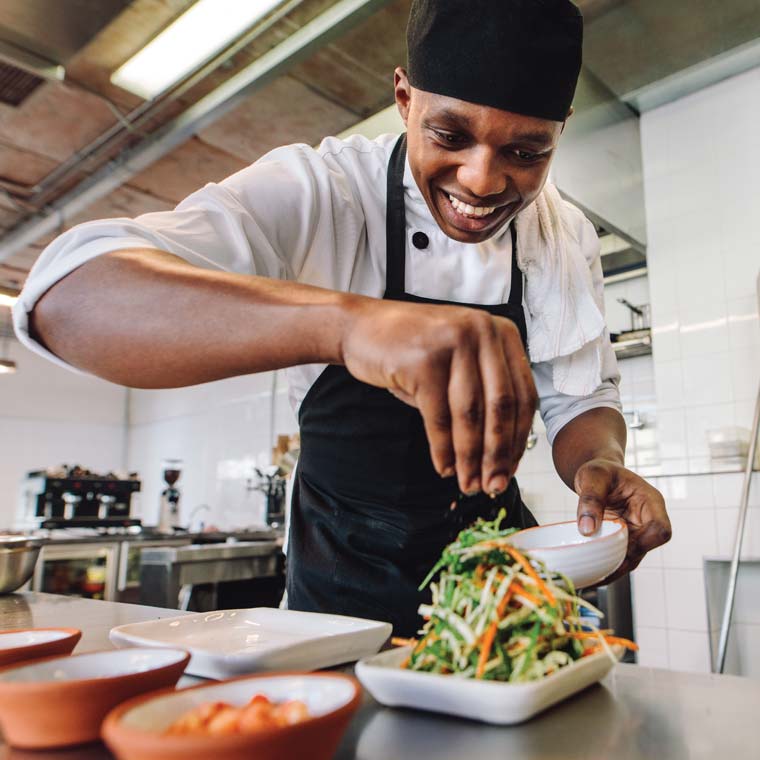 Recent Sponsors of the Culinary Apprenticeship Program include:
Program Overview:
Basic & advanced baking skills
Basic culinary knowledge
Breads, pastries, soups, sauces, salads, entrees, ice carvings, & show pieces
Cold food preparation (fundamental & intermediate)
Cooking methods (fundamental & intermediate)
Food costing, production, & purchasing
Knife skills
Preparation for American Culinary Federation (ACF) industry certifications
Nutrition, Purchasing, Sanitation, & Supervision
Techniques of service
Program includes 10 stations of the Kitchen:
Pantry and Cold Foods
Breakfast
Vegetable, Starch and Pasta
Cooking Techniques
Fabrication
Soups and Sauces
Broiler/Char-Grill
Baking and Pastry
Steward
Supervisory Development
Cooking Professionals:
Certified Culinarian – CC
Certified Sous Chef – CSC
Certified Chef de Cuisine – CCC
Certified Executive Chef – CEC
Certified Master Chef – CMC
Personal Cooking Professionals:
Personal Certified Chef  – PCC
Personal Certified Executive Chef – PCEC
Baking & Pastry Professionals:
Certified Pastry Culinarian – CPC
Certified Working Pastry Chef – CWPC
Certified Executive Pastry Chef – CEPC
Certified Master Pastry Chef – CMPC
Culinary Administrators:
Certified Culinary Administrator – CCA
Culinary Educators:
Certified Secondary Culinary Educator – CSCE
Certified Culinary Educator – CCE
Baker
Catering companies
Corporate kitchen facilities
Country clubs
Cruise ships
Food sales
Front & back house manager
Hospitality supervisor
Hospitals
Hotels and resorts
Local attractions
Pastry chef
Personal chef
Prep cook
Purchasing manager
Restaurants
Self employed
Service manager
Sous chef (supervising chef)
Discover how First Coast Technical College prepares students for the Hospitality & Tourism industry.
Based upon the 2021 Council on Occupational Education Annual Report CPL data is pulled from 2019 – 2020.
Are you ready to jumpstart your career?