FCTC Main Campus (St. Augustine)
Tuition and lab $5,202.90 plus books, uniforms and fees
Comprehensive Adult Student Assessment Systems (CASAS)
Reading: 244
Math: 241
High School Diploma or GED required
Deliver high quality patient care through advanced clinical experiences in general dental and specialty offices
Perform dental operations including x-rays, chair side assistance, instrument transfer, and teeth impressions
Coach children and adults on the importance of oral health
CAREER FOCUS
Prepared for immediate employment, advanced certifications, and further education
Student & Alumni Spotlight
Named #14 in Best Jobs Without a College Degree by US News
Community Partners and Recent Employers of Graduates:
Marshall S. Bailey, DMD, LLC
St. Johns Pediatric Dentistry
Head Start, St. Johns County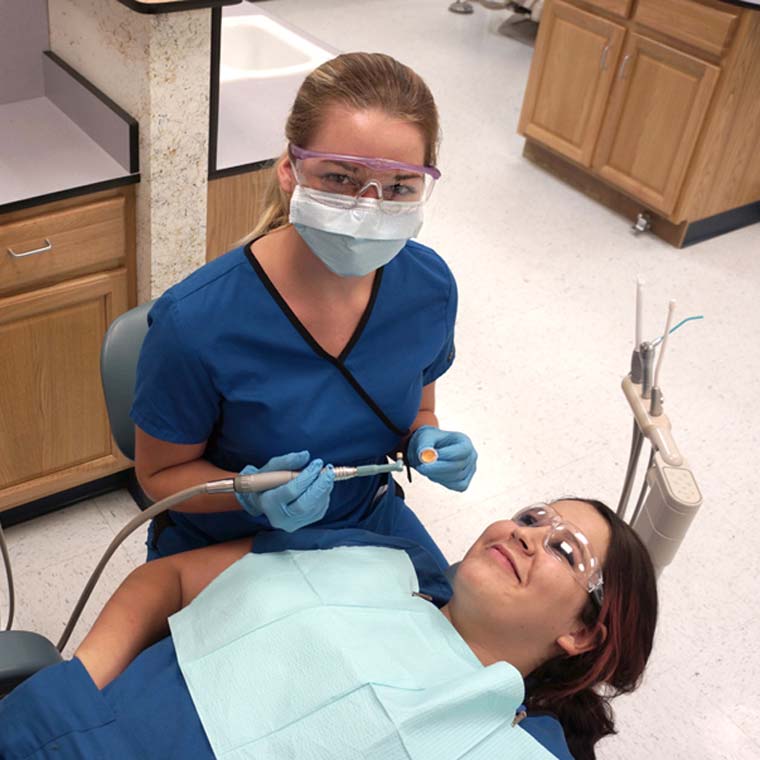 Assisting with local anesthesia
Chair side dental assisting
Dental radiography
eDental charting
Hands-on experience in local dental offices
Unpaid Externship
Manipulation of dental materials
Medical & dental emergencies
Preventative hygiene & education
Sterilization techniques
Taking & charting vital signs
Qualify to sit for NELDA (National Entry Level Dental Assisting)
County Health Department
Dental Insurance
Dentist Office
Dentist Office Manager
Specialty Practice
Discover how First Coast Technical College prepares students for the Health Sciences industry.
Based upon the 2022 Council on Occupational Education Annual Report CPL data is pulled from 2020 – 2021.
Name: Christine Barrett
Email: [email protected]
Phone: (904) 547-3485
Fax: (904) 547-3614

Name: Donna Soncrant, Career Program Specialist
Email: [email protected]
Phone:  (904) 547-3470
Fax: (904) 547-3614
Are you ready to jumpstart your career?