Character Counts Conference Center
The Character Counts Conference Center is located on First Coast Technical College's main campus which is centrally located in St. Johns County with convenient access to I-95 and downtown St. Augustine. The 6,500 square foot conference center holds up to 500 guests and is equipped with a stage, breakout rooms and audio-visual capabilities. Whether your organization is holding a banquet dinner, awards ceremony, Community Expo, graduation, seminar or small meeting- your needs can be covered at FCTC.
What is included in the Rental Fee?
5 full hours which include 1 hour so your group can setup and decorate, plus 1 hour for breakdown and clean-up – 3 hours of event time
Pre-Event assistance provided by FCTC's Event Specialist
On-Site Event assistance for venue related questions or needs
Comfortable banquet chairs and round or rectangular tables are available for your floor plan
What plans should I consider for serving food?
We work with many exceptional caterers who provide excellent service. Our Event Specialist will work with you to coordinate your needs.
The FCTC campus is an alcohol and smoke free campus.
Food Guidelines
Groups are prohibited from "pot-luck" type items that require refrigeration, heating, or similar temperature control in order to preserve food quality and safety.
Items such as pizzas, deli trays, and other prepared or hot foods are allowed.
Pre-Packaged food items that include non-alcoholic beverages and store bought, pre-packaged, nonperishable, individually wrapped items such as candy bars or granola bars totaling less than $50 for the total event are permitted on property when prior approval is obtained from the Event Specialist.
Facilities
Groups will work with a caterer who will prepare the food off-site.
Groups/Caterers will not have access to FCTC food preparation facilities or related equipment and supplies. Kitchens, refrigerators, ice machines, ovens, and/or stoves are not available.
Use of hot plates, crock pots, open flame burners, canned heat, sterno, chafing fuels, or similar methods or products by groups are prohibited at all times.
Setup and Cleanup
Groups are responsible for cleaning up following activities where food is brought in. All trash should be disposed of appropriate trash receptacles located in the room or surrounding area.
FCTC will assess cleaning charges or deposits if FCTC personnel are required to provide clean-up services and/or if furnishings or facilities are damaged or soiled.
What should I plan on for my responsibilities?
Certificate of Insurance

A Certificate of Insurance provides needed proof of insurance for non-FCTC affiliated organizations, and/or unapproved vendors who will stage events, or provide products or services on campus.
Requirements include:

A current Certificate of Insurance indicating minimum General Liability coverage in the amount of $1 million per occurrence
Listing St. Johns County School District as "Additional Insured"
Listing St. John's County School Board as "Certificate holder.
Tax Exemptions
If your event will be paid for by a tax exempt entity, please submit a copy of your Certificate of Exemption to the FCTC Event Specialist.
Wireless Internet for FCTC Guests available throughout the building. If your event guests (non-students) require access, they can connect to the "FCTC-Student" for wireless service.
Alcoholic Beverages and Smoking Policy
First Coast Technical College is an alcohol, tobacco and drug free campus. No alcoholic beverages or smoking are permitted on the entire FCTC campus.
For more information on scheduling an event, please contact Events Specialist  at (904) 547-3460.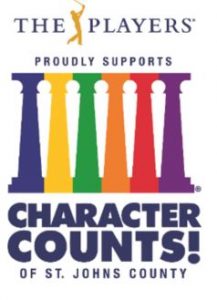 About THE PLAYERS' CHARACTER COUNTS! Conference Center
First Coast Technical College is proud to be the home of the THE PLAYERS' CHARACTER COUNTS! Conference Center. To learn more about Character Counts of St. Johns County, visit the St. Johns County School District website or contact our College Advancement Department or call (904)547-3386.
Six Pillars of Character Counts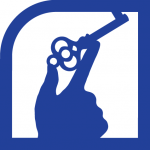 Trustworthiness – Be honest • Don't deceive, cheat, or steal • Be reliable — do what you say you'll do • Have the courage to do the right thing • Build a good reputation • Be loyal — stand by your family, friends, and country
---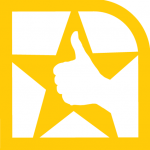 Respect – Treat others with respect; follow the Golden Rule • Be tolerant and accepting of differences • Use good manners, not bad language • Be considerate of the feelings of others • Don't threaten, hit or hurt anyone • Deal peacefully with anger, insults, and disagreements
---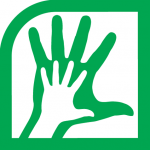 Responsibility – Do what you are supposed to do • Plan ahead • Persevere: keep on trying! • Always do your best • Use self-control • Be self-disciplined • Think before you act — consider the consequences • Be accountable for your words, actions, and attitudes • Set a good example for others
---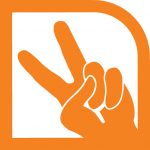 Fairness – Play by the rules • Take turns and share • Be open-minded; listen to others • Don't take advantage of others • Don't blame others carelessly • Treat all people fairly
---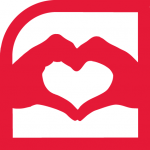 Caring – Be kind • Be compassionate and show you care • Express gratitude • Forgive others • Help people in need • Be charitable and altruistic
---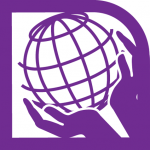 Citizenship – Do your share to make your school and community better • Cooperate • Get involved in community affairs • Stay informed; vote • Be a good neighbor • Obey laws and rules • Respect authority • Protect the environment • Volunteer