Landscape and Turf Management
FCTC Main Campus (St. Augustine)
Tuition and lab $3,474.00 plus books, uniforms and fees
Comprehensive Adult Student Assessment Systems (CASAS)
Reading: 239
Math: 236
Maintain landscapes, athletic fields and management of professional golf course grounds
Use advanced techniques and equipment to grow and maintain sustainable landscapes
Design, construct and manage all aspects of landscaping, and turf management
CAREER FOCUS
Prepared for state certification, immediate employment and further education
Student & Alumni Spotlight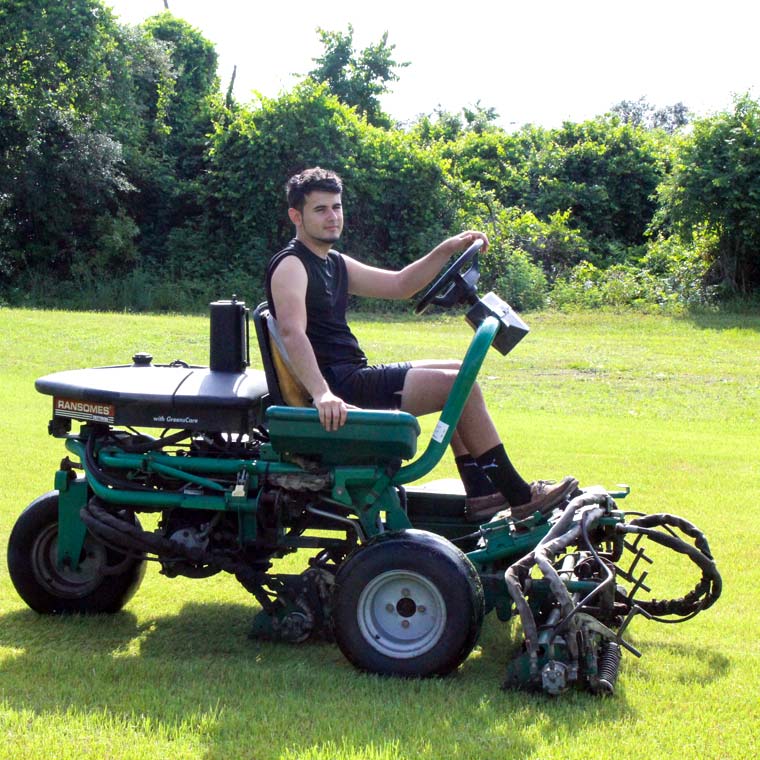 Community Partners and Recent Employers of Graduates:
Florida Turf and Sports
Kelz Nursery
High Sandy Farms, Inc.
St. Johns Landscape
Varner Landscape
Jacob's Lawn Service
Program Overview:
Design & maintain grounds
Fertilize plants & turf
Irrigation skills
Landscaping
Pest control basics
Lawn service
Operate, repair and maintain equipment
Prepare estimates, contracts & presentations
Propagate plants
Maintain athletic fields & golf courses
FNGLA-FCHP (Florida Nursery, Growers and Landscape Association-Certified Horticulture Professional)
FDEP-BMP (Federal Department of Environmental Protection- Best Management Practices)
Business owner
Grounds maintenance
Golf courses
Landscape development
Lawn service industry
Local attractions
National parks
Private housing communities
Turf grass industry
Design, install, maintain and pricing
Discover how First Coast Technical College prepares students for the Agriculture, Food & Natural Resources industry.
Based upon the 2022 Council on Occupational Education Annual Report CPL data is pulled from 2020 – 2021.
Are you ready to jumpstart your career?