CONGRATULATIONS CLASS OF 2022! YOU DID IT!
UPDATE 02/28/22
Congratulations to all of our students who completed a chapter and accomplished a new set of goals on their journey. We are all so proud of you!
We plan to post a video of the ceremonies and the photographers photos on our website as soon as we receive them. To order your official Graduation Handshake photos, please go to  SCHPIX.COM or call (800) 215-4852 for more information.
Best of luck and stay tuned to the second of our Class of 2022 graduation ceremonies on Thursday, July 14, 2022 at 5 PM.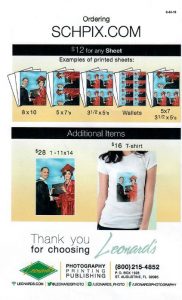 Graduation will take place on FCTC's main campus on Thursday, July 14th, 2022. The ceremony will begin promptly at 5:00pm. 
TICKETS 
Each Graduate will receive 4 (four) tickets. Tickets will be available for pick-up the week of July 5, 2022, at the front desk in Building A between 7:30am and 4:00pm. You must show photo identification. Tickets will only be distributed to candidates who complete the graduation application. Extra tickets may be available after July 11th. A list of Graduates requesting extra tickets will be maintained and issued after July 11th on a first-come basis. FCTC MUST be given advanced notice of an individual other than the graduate picking-up tickets.
Guests must have a ticket to enter the Conference Center. Very small children may sit on someone's lap if they do not have a ticket. This will be strictly enforced. The ceremony begin promptly at 5:00pm. The Conference Center will be open for seating 30 minutes before your graduation. Please see the attached Security Guidelines for more information. ***If you need Accessible seating for you or your guests, please contact us as soon as possible.
All graduates that are participating in graduation are asked to report to Building C – one hour before their ceremony starts. 
Here are the important links to make your graduation go smoothly –  
GRADUATION APPLICATION – Opening Soon.
ORDERING CAP AND GOWN 
Visit www.rhodesgraduation.com
Click on Seniors – at the top of the page
Click on Step 2 "Shop" – middle of the page
Enter state, city, school
Scroll to the middle of the page to see the cap and gown link
DIPLOMA PICK-UP INFORMATION 
Certificates of Completions and Diplomas will be available for pickup on Monday, July 18th for those who have completed their program and will not be attending graduation. Your diploma can be picked at the front desk of Building A.
Lastly, congratulations on your accomplishments and upcoming career journey. Keep in touch…from the staff and instructors at FCTC.