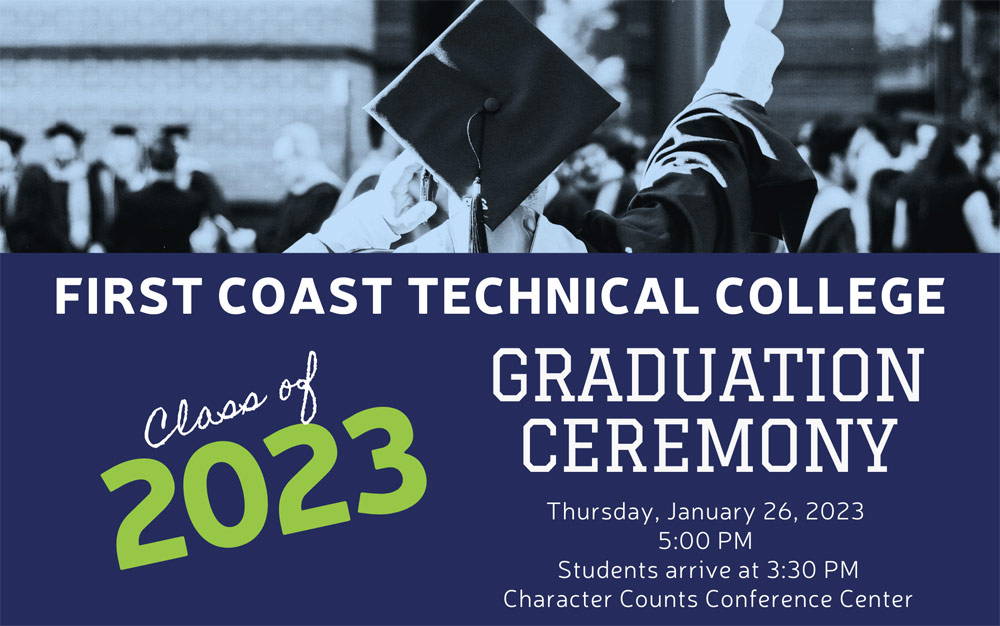 CONGRATULATIONS CLASS OF 2023! YOU DID IT!
Graduation is scheduled for January 26, 2023 at 5:00 p.m. 
If you are eligible for graduation,  an email will be sent out November 10th, 2022.  Communication regarding cap and gown will be in the email.
Ticket pickup will take place January 9th-13th, 2023 with extra tickets available January 19th-20th.