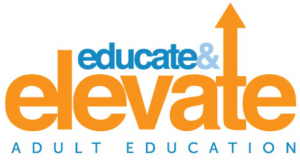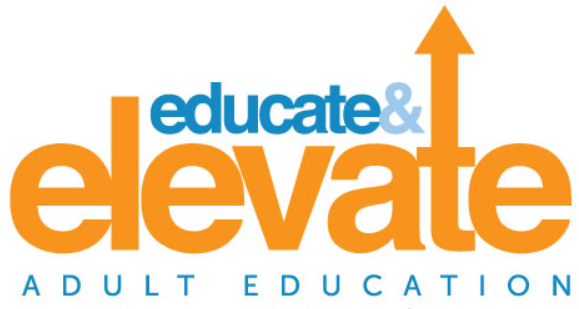 FCTC offers engaging, flexible, and enriching programs designed to accommodate different learning styles. Our instructional staff has a proven record of success. Each instructor has the academic skills and tools to help you achieve your educational goals.
With self-paced learning, quality instruction, and a variety of schedules available, FCTC will ensure your success. If you make the commitment to attend regularly, we will help you proceed through your courses at a steady & comfortable pace.
---
ADULT EDUCATION PROGRAMS
◾Adult Basic Education (ABE)
◾Career Pathways
◾Career & Technical Education Preparation (CTE)
◾English for Speakers of Other Languages (ESOL)
◾GED Preparation
◾High School Completion and Co-Enrolled
---
WHAT IS ADULT BASIC EDUCATION?
Students often benefit from brushing up on their reading, math, & language skills. Our remediation courses provide individual guidance to ensure that you succeed in your Career and Technical Program or meet your personal goals.
Our Assessment Department administers the Test of Adult Basic Education (TABE) to help evaluate if your academic levels in reading, math, & language. The TABE assessment measures your comprehension levels in each subject. The results of your assessment will determine what areas you should study.
Students are welcome to search online for samples of the Test of Adult Basic Education (TABE) to become familiar with the type of questions in the TABE. It is a good idea to set a timer when you are practicing so you get used to taking a timed assessment.
If you have general questions for the ABE Program, call 904.547.3434 or email [email protected]. (If you would like to reach a particular person in the Adult Education Department, our personnel contact list is at the bottom of this page.)
---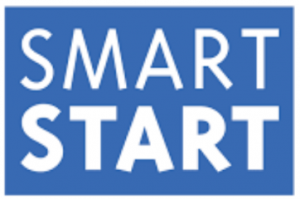 The first step toward the GED is to enroll in Smart Start, which is a two-day session:
Orientation to FCTC, time management, & goal setting.
Take the Test of Adult Basic Education (TABE) Assessment.
---
HOW TO ENROLL
Complete the application for new students in Focus. Go to: https://fctc.focusschoolsoftware.com/focus/apply. Please be sure that you're in the "Application for New Students". In the password field, put fctc.
Contact Registration at 904-547-3381 or 904-547-3383 in St. Augustine; 386-326-9000 in Palatka. Sessions are limited to 15 students for the morning sessions; 10 students for the afternoon & evening sessions. Schedule your date & time as soon as possible! The $25 Registration fee is due when you schedule Smart Start.
Attend the two-hour orientation session on day one.
Take the Test of Adult Basic Education (TABE) on day two.
Assessment has 24 hours to enter your TABE scores.
Adult Education will review your scores & assign your classes.
Contact Registration Friday morning or after to register for class & pay tuition. The tuition is $30 per session. There are three sessions per year.
Start class the following Monday.
---
SMART START DATES & TIMES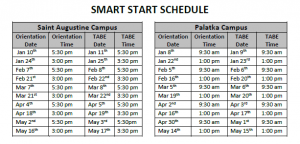 Test of Adult Basic Education (TABE) preparation materials are available at: http://www.fldoe.org/core/fileparse.php/7522/urlt/0061349-tabe_book4web.pdf
---
ADULT HIGH SCHOOL COMPLETION
FCTC is eager to help you achieve your academic goals. With self-paced learning, quality instructors, and extended hours available, we are here to help you succeed. Students who are over the age of 16 and need seven credits or less to meet their graduation requirements, can enroll in High School Completion (HSC). High school guidance counselors may refer students to FCTC by letting FCTC instructors know which courses are needed. Students may enroll in two Core Curricular Courses per year for credit recovery or dropout prevention.
Transcript Submission Instructions
---
ACCOMMODATIONS
Special accommodations, such as extra time to take the test, may be granted to persons with physical disabilities, SLD, ADHD, or other disabilities. If you had an IEP or 504C plan, you may be eligible for accommodations. Please contact FCTC Advising to schedule an appointment to discuss your needs:
---
ASSESSMENT
If you have questions about assessment, contact the FCTC Testing Coordinator:
---
CAREER NAVIGATORS
If you are between age 16 – 24, you may be eligible for our Career Navigators Program. Information is available at http://fctc.edu/future-students/career-navigators/.
---
CAREER PATHWAYS
Unsure of what Career is right for you? Do you want to find a job that is fulfilling and exciting? FCTC has partnered with Florida Shines so our students can pave their way to a meaningful and rewarding profession. Florida Shines offers a series of questions that help you decide how your interests align with your future. Educational pathways and job outcomes are available, as well as self-assessment tools and a resume builder.

Explore more at https://www.floridashines.org/find-a-career/mycareershines.
---
CAREER AND TECHNICAL EDUCATION PREPARATION (CTE PREP)
FCTC is eager to help you achieve your career and academic goals. Every Program has exit requirements for basic skill levels in reading, math, and language, which will improve your ability to comprehend the materials in your class. CTE Prep helps ensure your success in your Career/Technical Program.
---
SCHEDULE
Adult Basic Education (ABE): Language, Math, & Reading
For students who score 0 – 8.9 on the Test of Adult Basic Education (TABE):
7:00 am – 8:00 am Monday – Friday
8:00 am – 3:00 pm Monday – Friday
8:00 am – 11:00 am Monday – Friday
12:00 pm – 3:00 pm Monday – Friday
3:00 pm – 8:00 pm Monday – Thursday
3:00 pm – 5:00 pm Monday – Thursday
5:00 pm – 8:00 pm Monday – Thursday
We also offer ABE courses online, for students who meet the requirements:
Student achieves a valid score on Level D or above on the TABE.
Student commits to working online at least 10 hours per week.
Student has a computer with internet access in the home.
Student has a working phone.
Student works well independently.
Live instruction is offered at the St. Augustine Main Campus only. Putnam County students take classes online.
---

ADULT EDUCATION DEPARTMENT PERSONNEL