Adult Education Department
The Adult Education Department offers engaging, flexible, and enriching programs designed to accommodate different learning styles. Our instructional staff has a proven record of success. Each instructor has the academic skills and tools to help you achieve your educational goals. With self-paced education, convenient schedules, and online classes available, we provide the resources to support your educational needs.
Adult Basic Education
Career Pathways
CTE Preparation
English for Speakers of Other Languages (ESOL)
GED Academy
GED Fast Track
High School Completion
If you have questions or would like assistance with the enrollment process, our Student Advisors are available to guide you:
If you have general questions for the Adult Education Program, call 904.547.3434 or email [email protected] . (If you would like to reach a particular person in the Adult Education Department, our personnel contact list is at the bottom of this page.)
---
Adult Basic Education
Students often benefit from brushing up on their reading, math, & language skills. Our remediation courses provide individual guidance to ensure that you succeed in your Career and Technical Program or meet your personal goals.
The Tests of Adult Basic Education (TABE) pinpoints your initial academic skills so we can direct you to a class that best suits your needs. Call today and schedule your appointment to take the TABE!
---
Career Pathways
Unsure of what Career is right for you? Do you want to find a job that is fulfilling and exciting? FCTC has partnered with Florida Shines so our students can pave their way to a meaningful and rewarding profession. Florida Shines offers a series of questions that help you decide how your interests align with your future. Educational pathways and job outcomes are available, as well as self-assessment tools and a resume builder. Explore more at https://www.floridashines.org/find-a-career/mycareershines .
---
Career and Technical Education Preparation (CTE Prep)
FCTC is eager to help you achieve your career and academic goals. Every Program has exit requirements for basic skill levels in reading, math, and language, which will improve your ability to comprehend the materials in your class. CTE Prep helps ensure your success in your Career/Technical Program.
---
English for Speakers of Other Languages (ESOL)

English for Speakers of Other Languages (ESOL) provides individualized education for students who want to improve their ability to speak English. Instruction is provided in groups that are set by each student's level. Coaching includes traditional methods along with computer software for grammar, pronunciation, listening, writing, speaking, workplace readiness, and life skills.
---
GED Academy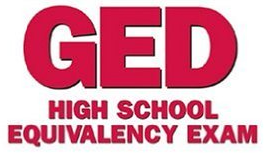 First Coast Technical College can help you determine if you are ready for the GED exam. Our Assessment Department can administer the TABE (Test of Adult Basic Education) to help evaluate if you are ready for the exam. The TABE will measure your comprehension levels in each subject. The results of your assessment will determine what areas you should brush up on before attempting the GED exam.
Or, you may go to www.ged.com to take practice tests online.
If you would like FCTC to help improve your skill after assessing your current levels, our GED Academy Classes are available weekdays. You will receive personalized tutoring that will ensure you are prepared for the GED exam.
Once you are ready to take the GED exam, go to www.ged.com to sign up. You may select First Coast Technical College as your testing center. You may also call FCTC Registration to schedule the exam at 904.547.3381 or 904.547.3383; 386.326.9000 for the Registration Office in Palatka.
Special accommodations, such as extra time to take the test, may be granted to persons with physical disabilities, SLD, ADHD, or other disabilities. Assistance is available by contacting Pearson VUE.
---
High School Completion
Do you want to obtain your high school diploma? Do you need less than five credits to graduate? Submit your official high school transcript to the Adult Education Department for a preliminary meeting.
---
GED & Career Certification
Do you know someone over the age of 16 who is not enrolled in high school and has not yet completed their GED? If that person has a desire to explore a career certification, FirstCoast Technical College is offering a GED & Career program to accomplish both at the same time.
Now students can be career ready and earn their career technical certification at the same time as their GED with instructional support directly related to their program. Students can earn a GED and industry certifications at an accelerate pace. This concept helps adult learners achieve basic skills more quickly than when they are enrolled in traditional education programs.
FCTC offers 19 career opportunities based on our current labor needs offering hands-on learning that lead to higher wage jobs.
Please help someone you know with their vision for the future.
*This program is a Florida Department of Education FICAPS Project — Florida Integrated Career & Academic Preparation System.
Adult Education Department Personnel
Beryl Rogers, Coordinator of Adult Education

[email protected]

904.547.3430
Cindy Stinson 904-547-3484
Clifford C. Miller, Instructor, Online GED

[email protected]

Deb Hehn, Instructor, Adult Basic Education Corrections

[email protected]

Denise Henry, Instructor, English for Speakers of Other Languages (ESOL)

[email protected]

904.547.3461
Gail S. Wilson, Instructor, Adult Basic Education, GED, High School Completion

[email protected]

386.326.9000
Kelly Smith-Palmer 904-547-3321
Leslie Cabo Dal Molin, Instructor, ESOL

[email protected]

904.547.3461
Rebecca Pelletier, Administrative Assistant

[email protected]

904.547.3434
Richard P. Nekoranik, Instructor, GED Academy & Adult Basic Education

[email protected]

904.547.3461
Sarah Cross, Instructor, Adult Basic Education & High School Completion

[email protected]

904.547.3433
Susan M. Brady, Instructor, Adult Basic Education

[email protected]

904.547.3433
Stephan Bartlett, GED Instructor Correction

[email protected]