FCTC is ready to prepare you for the ever-changing workforce.
Here is some information to help you explore your options.
More
Thank you for choosing FCTC to assist you in meeting your educational needs.
We hope you find this information helpful in your success.
More
Stay up to date on all FCTC events.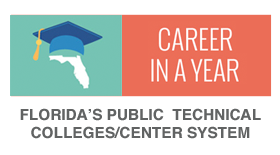 We get you trained, here are resources to get you the job.
I AM FCTC
Congratulations to FCTC's Teacher of the Year Phil Brown and Rookie Teacher of the Year Paulo Gomes. Both were selected by their peers and recently honored by the St. Johns County School Board. Accepting his award is Chef Phil, third from the right, accompanied by Principal Chris Force and representing Paulo, is Chris Force, second … Read More ››
PROGRAM SPOTLIGHT
Start the New Year by Connecting for a Better Future New programs January include… Cosmetology Landscape and Turf Management Culinary Arts Medical Assisting Dental Assisting Medium & Heavy Duty Truck & Bus (Diesel) EMT Evening Nursery Management Facials Paramedic Fire/EMT Combo Day Classes Practical Nursing Firefighting Day Welding Day and Evening