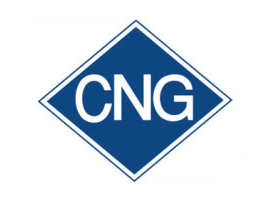 Career Cluster:
Industrial Technology
Exit Requirements:
n/a
Enrollment Open To:
Adult Students Only
Location:
St Augustine Campus
What You'll Learn:
These courses can be taken separately as a 3-day session and a 2-day session, or as a combined 5-day training.
Introduction to Light-Duty NGVs Course (3-day):
List personnel & shop safety procedures and describe appropriate responses to common emergencies such as fire, gas leakage, & collision
List major policies & regulations pertaining to installation, operation, and inspection of gaseous fuel vehicles
Learn concepts of pressure, density, & volume in describing, measuring, and handling natural gas
State chemical and physical properties of methane (natural gas)
Describe Otto and Diesel cycle engines and explain how combustion is different with gaseous fuel
Explain lean-burn technology and calculate correct air-fuel ratio to achieve best power, lowest emissions, and greatest fuel economy
Describe components of natural gas fuel system and explain how each operates
Explain operation of electronic control module (ECM) and components that connect to it
Describe basic diagnostic techniques, use of the diagnostic scan tool (DST) and meanings of diagnostic trouble codes (DTCs)
CNG Vehicle Fuel System Inspector Course (2-day):
Understand theory, equipment, safety, and good work practices
Develop working knowledge of types of cylinders and fuel system components used in CNG vehicle systems
Visually inspect CNG cylinders and fuel system components for damage and deterioration
Describe construction techniques and material types used in CNG cylinder manufacturing
Vent and store CNG cylinders safely
Recognize various failure models
Safely and confidently handle CNG cylinders and fuel lines related to the system
Perform required reporting procedures
Become a certified CNG Fuel System Inspector by passing the CSA International standardized certification test for cylinder inspection.
Hands-on activities will provide participants with the opportunity to perform CNG vehicle fuel system inspections themselves on a CNG vehicle.
Program Hours:
For these 5-day training programs classes run Monday thru Friday, 8:30am to 4:30pm
Program Estimated Cost:
$1,200 for 3-day Light Duty NGV Course*
$800 for 2-day CNG Vehicle Fuel Inspector Course*
$1,800 for 5-day combined training*
$410 for CSA Group CNG inspector exam**
FCTC is authorized CSA testing center
*includes tuition & fees, participant manual, learning activities, handouts, & review questions. Lunch (included) served at Walter's Reef Café on campus
** CSA test fee is not included in the 5-day training cost


OCP:
Not provided for this course.
Employment Opportunities:
Car and Truck Dealerships Technician
Fleet Repair Shop Technician
Heavy Equipment and Machinery
Industry Certifications:
This training prepares you to take CSA Group CNG Inspector Exam.
Certificate of completion will be awarded to participants.
Starting Salaries:
$28,000 - $60,000 Based on the Bureau of Labor statistics
*Based on the Bureau of Labor Statistics, Florida
Instructor or Department Contact Information: